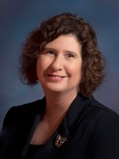 Debra Sanders is the founder and Primary Broker/Owner of Good Living Realty Central MS.
After a successful Real Estate career, Debra decided to focus on bringing her unique skills together into a Brokerage that would understand the unique needs and desires of its clients. Debra is a graduate of the University of Oklahoma with a Master's Degree in Human Relations. She spent many years working with children and families and then later in administrative and marketing roles.
Debra's children are grown and she is the proud grandmother of seven grandkids. Debra went into real estate after discovering how to bring two of her favorite hobbies together into a successful carrier; renovating and selling homes and spending time on the Ross Barnette Reservoir.
One of Debra's specialties is selling homes on or near the Reservoir and other Central MS lakes. "The wonderful part about living on or near the water in Mississippi, is that it's affordable with many price points available to fit with any budget. I enjoy showing clients waterfront homes in quite an unorthodox way - taking clients by boat. I can find you that perfect lakeside home on acreage, or land to build it on!" Debra also specializes in finding and bidding on foreclosed properties throughout the metro area for our clients. She is registered to bid on HUD, Fannie Mae, VA, and Freddie Mac owned homes.
In addition there is nothing Debra likes better than helping the first time home buyer in find an affordable home! Debra specializes in working with lenders to help the first time homebuyer to be ready to buy and is knowledgeable of the first time homebuyer incentives that help with down payments and other needs. Debra enjoys working with sellers as much as buyers. Debra works with a professional stager and uses her marketing skills to get your home sold. Debra proudly serves clients in neighborhoods throughout Central Mississippi. "Years of working for non-profits has enabled me to develop extraordinary people, business, and marketing skills. My marketing skills will get your home sold and my talent for listening to others is instrumental in finding just the right property for my clients. Every client has different needs and I take seriously the responsibility of understanding a client's desires and requirements in order to match them with their perfect home. In addition, I am committed to service with an emphasis on honesty, accountability, reliability, timeliness and enthusiasm."